VIRTUAL AGM 2020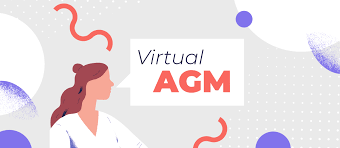 Due to Covid-19 restrictions, and to protect our members and staff, our AGM for 2020 will take place virtually.
Lisduggan District Credit Union will hold our virtual AGM via ZOOM on 15th April at 7.30pm.
Notifications for this AGM and the annual set of accounts, will be posted to all eligible members, prior to the AGM.
Members wishing to attend the Virtual AGM need to apply via e-mail to agm@lisduggancu.ie and include the following information on their e-mail:
Name
Account Number
Address
Date of birth
The request for attendance must be received by close of business on Friday 9th April.
You will receive a link to the AGM Zoom Webinar via e-mail. The invitation will be sent by AVC Ltd, who are hosting the Zoom meeting.
The following information is pertinent to this notice:
Lisduggan District Credit Union will be using Zoom as the platform for the meeting.
All requests for attendance will be verified by LCU prior to issuing invitations.
By registering for this AGM, you are consenting to AVC ltd receiving your name and e-mail address for the purpose of enabling access to the meeting.
All non-presenting participants will be muted and have their cameras switched off to allow for the smooth running of the meeting. However, you can type a question to the host by clicking on the "chat" button on the bottom of the screen.
Voting on motions and elections will be done by way of online poll. The results will be verified and recorded by the meeting Secretary.
The AGM will be recorded for minute taking purposes.