Insurance
Discounts on a wide range of insurance products
Life is full of unexpected twists and turns. And though we do our best to plan for the road ahead, we never know what's around the corner. As a member of Lisduggan  Credit Union you have access to some great insurance deals for:
Home Insurance
Car Insurance
Travel Insurance
Health Insurance
Please contact your local branch for more information or see www.cusafe.ie and www.coveru.ie  for more information and to get a quote.
 AXA Car & Home Insurance: Discounts for Credit Union members
http://www.axa.ie/promotions/cu/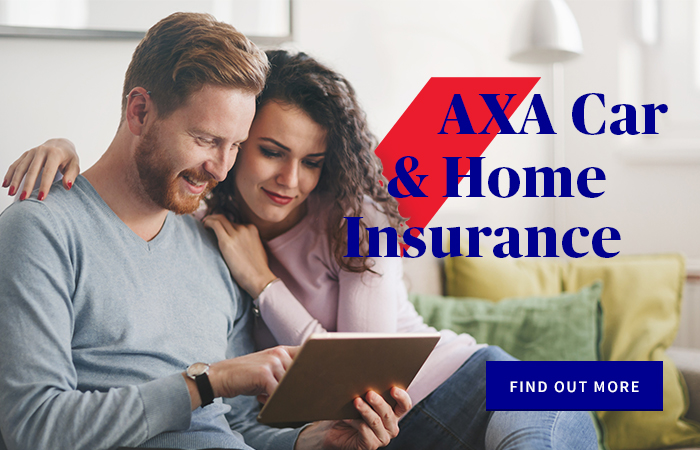 Loan Protection Insurance
Loan Protection Insurance is provided by the Credit Union for you, the member, at no extra cost. This means that you can borrow from your credit union in full confidence that your dependents will not be obliged to repay the outstanding loan balance upon your death.
Loans are insurable up to a borrower's 85th Birthday.
This cover is subject to Terms and Conditions.
Life Savings Insurance
This is a free life insurance cover provided by Lisduggan Credit Union to all eligible members as an additional incentive to save regularly and maintain savings with the Credit Union.
How Does Life Savings Insurance Work?
The amount of insurance benefit which an insurable member is entitled to is in direct proportion to their savings and their age. Once earned the insurance remains in force as long as you leave your savings with the credit union. Withdrawals may affect the amount payable.
| | | |
| --- | --- | --- |
| AGE AT DEPOSIT | AMOUNT SAVED | SAVINGS INSURANCE COVER |
| 6mths to 54 yrs | Every €1 saved | You get €1.00 cover per €1 saved |
| 55 to 59 yrs | Every €1 saved | You get €0.75 cover per €1 saved |
| 60 to 64 yrs | Every €1 saved | You get €0.50 cover per €1 saved |
| 65 to 70 yrs | Every €1 saved | You get €0.25 cover per €1 saved |
This Insurance is capped at €3,000.
Death Benefit Insurance
Death Benefit Insurance is a member pay insurance benefit provided to eligible members of the credit union in the event of death.
The current value of the benefit is €2,000.*
This is available to all members who join the credit union before the age of 70.
The cost to eligible members is €20 per year – deducted from your savings every January.
*Terms and Conditions Apply