Online Loan Application Guide
CU ONLINE+ Online Loan Application Guide
Our Online Loan Application Guide will assist users with the steps involved in applying for a loan online with Lisduggan District Credit Union (LDCU).
Firstly, you need to be registered for an online account with us, if you are not already registered, please see our separate instruction for getting started online.
Login in the CU Online Members Area on the top right of the screen at lisduggancu.ie.
Once logged in, click on Loans on the menu on the left and then click the Apply For A Loan button.
Complete all the required fields on the right of the screen and you will be given the total repayment amount.
If you wish to have your loan paid directly into your bank account, simply tick the box and enter your IBAN and BIC.
In the next screen you will be asked for your employment details as well as given the opportunity to enter in any additional income details by clicking the Add New Income button.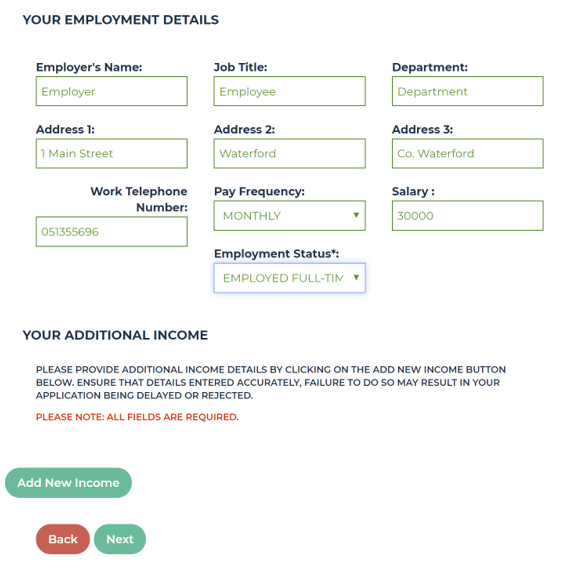 You will then be asked to enter in your expense details. Please ensure that you give us details of all expenses. As a lending institution regulated by the Central Bank of Ireland, we must carry out credit checks on loan applicants so as to verify the details we receive so make sure to include all information here.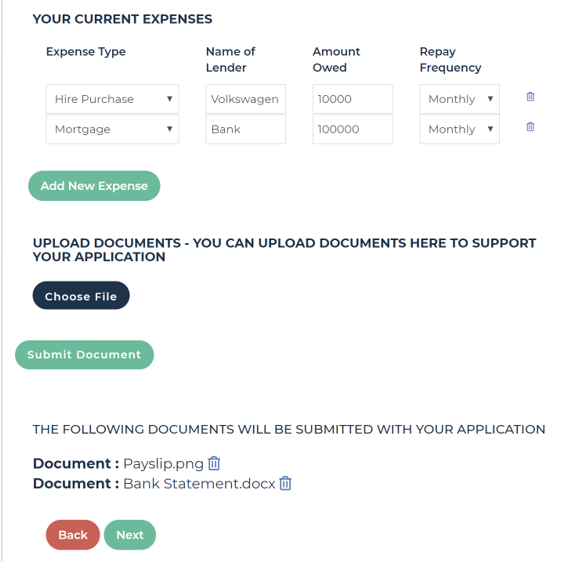 Also, in the expenses screen, you will be asked to upload supporting documentation, this must include:
Proof of income

PAYE Worker: 2 recent payslips for PAYE worker
Unemployed or Retired: Social Welfare Slips/Bank Statement
Self-Employed: 2 Years most recent accounts + Tax clearance certificate
3 Months current bank statements (online statements are acceptable) if overall loan is €5,000+ above pledged savings
Proof of ID – such as passport, driving licence
Proof of Address – such as utility bill within the last 3 months
Please note that without the above required information being received, we cannot process your loan.
Once you hit Submit to send all your details through to LDCU, you will then be asked to agree to the Terms and Conditions. Make sure you have read and understood these and then hit the final Submit button.
A message will show saying that your loan application has been submitted.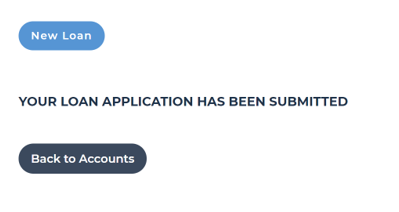 Shortly after you submit your application, you will receive an email from LDCU informing you that you have received a new message in your online account area.
When you login to your online account and go to Documents, you will see the information you have uploaded on the right side of the screen and you can click on any of these to view or download them. There will also be a document titled SECCI, this confirms the details of the application and gives you further information on your rights as a consumer.

If the loan application is approved: On the left of the screen under the heading Document(s) to Sign, you will see there is a document awaiting your signature. This document is very important, it is the Credit Agreement between you and LDCU so please read it carefully to ensure that all details are correct and that you understand it.
Click on Sign Document and the following will show: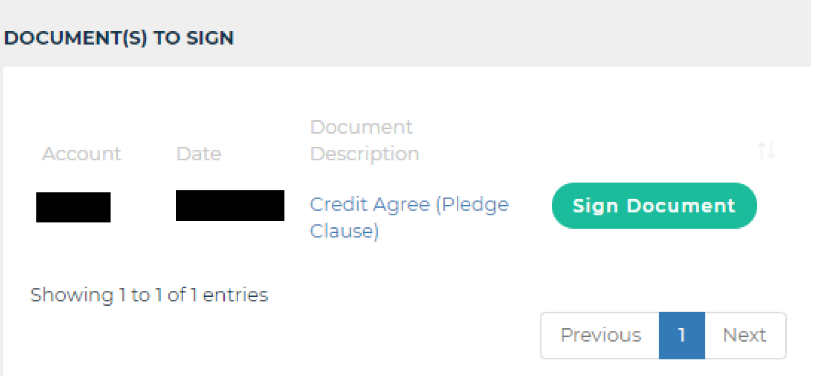 Click on Request One Time Passcode (OTP) and you will receive a text to you mobile with the 4 digit passcode. Once you have received this, enter the number in the box and hit Submit.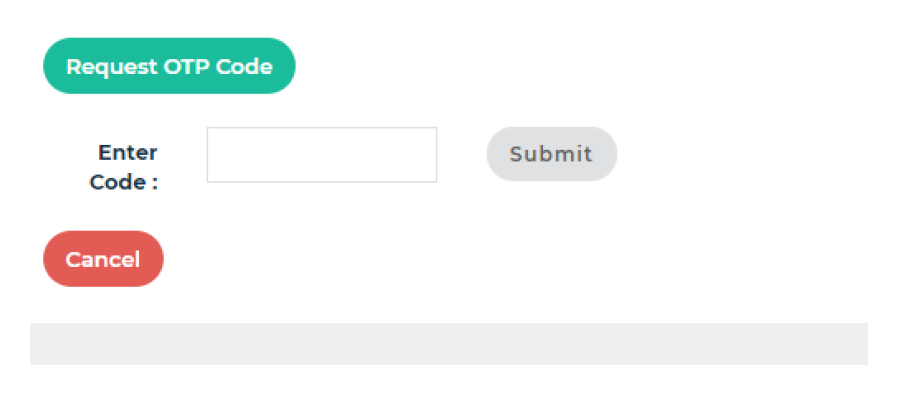 LDCU will automatically be notified that you have signed the document and they will also sign the Credit Agreement thus making it fully legally binding.
You will subsequently receive notification when your loan has been processed and is ready for collection or, if you selected for it to be paid directly into your bank account, this will happen automatically.
If at any stage during this process you need assistance, please call us on 051 355696 and we will be able to assist you.